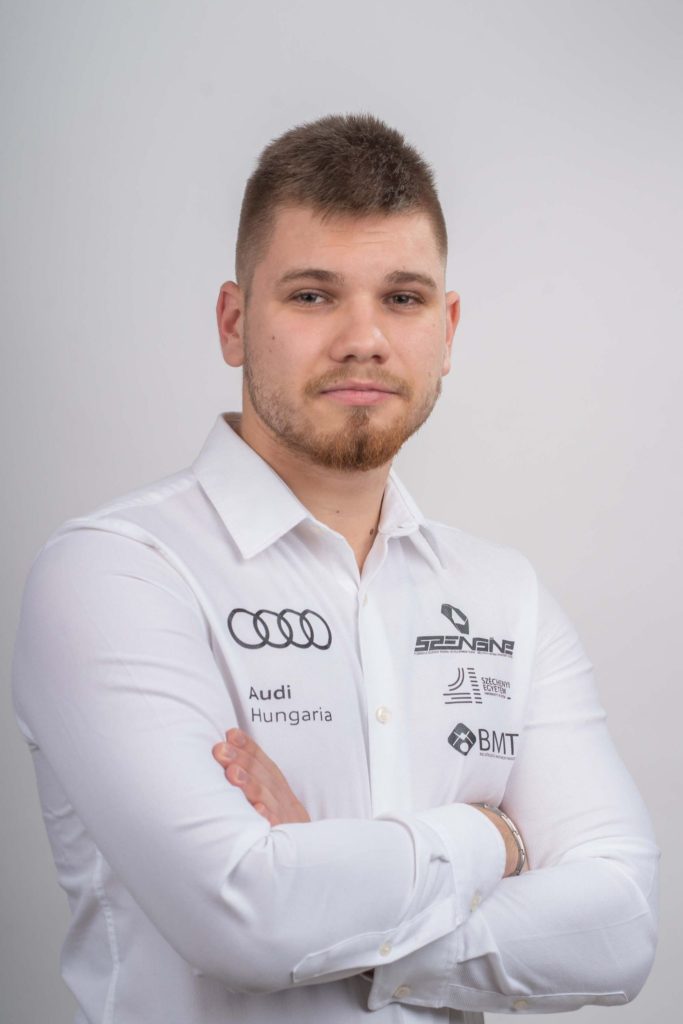 Team Leader
Joining time: 11.10.2021
Major: Mechanical Engineering BSc
Introduction:
I came from Békéscsaba, started my studies as a mechanical engineering student in 2021, and already applied to the team in the first semester. SZEngine is a team-oriented organization where I have the opportunity to solve tasks independently and productively, which strengthens my learning and professional motivation, and the value of the successes achieved. My tasks include remodelling and manufacturing of parts.
Goals:
My goal is to learn from my teammates, make my problem-solving skills more effective, and my thinking more creative, so that I can strengthen the SZEngine team with unique solutions, keeping in mind the openness to new challenges. It fills me with pride to be a part of and contribute to the effective work of the team.