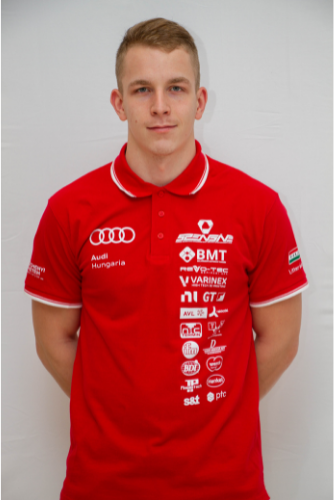 Joining time: 13.10.2020
Major: Engineering IT BSc
Department: Electronics
Introduction:
I joined the team during the fall semester of 2020 as a second-year IT engineering student. I started in the electronics department, and currently we are helping with the renovation work on the brake bench. Primarily, the development and implementation of the new brake system is part of my personal duties as an IT specialist.
Goals:
My individual goals in the team are to gain practical experience, both in teamwork and in individual development projects.
Last but not least, I would like to improve my foreign language skills, for which the various events at which the team is represented provide a great opportunity.