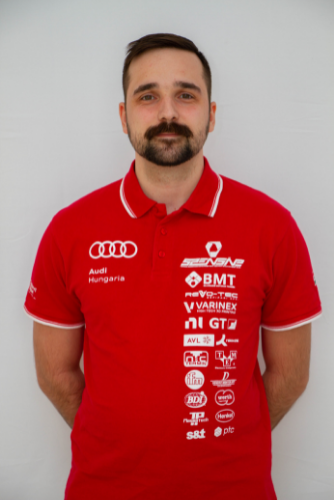 Joining time: 11.10.2021
Major: Electrical Engineering BSc
Department: Hybrid powertrain development
Introduction:
I'm Lóránt Birkás, an electrical engineering student, I work with electric go-karts as a part-time job in addition to university, I've always been interested in the possibilities of hybrid and electric drives, so I applied to the newly launched hybrid department.
My task is to develop and implement the concept of the hybrid powertrain.
Goals:
I would like to gain as much knowledge as possible in the field of hybrid drive and control. With my work, I can help the team create a competitive hybrid powertrain.