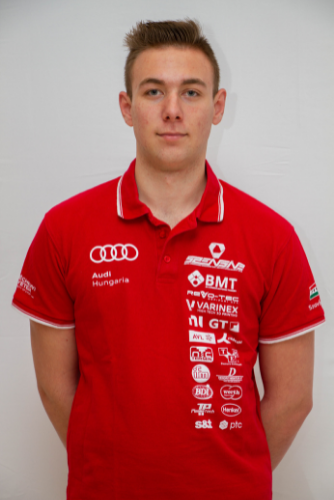 Joining time: 11.10.2021
Major: Vehicle Engineering BSc
Department: Test
Introduction:
In October 2021, I joined the team's Test department as a first semester vehicle engineering student. I have been interested in vehicles since I was a child, I like to immerse myself in the world of motorcycles and cars.
Through our family car repair shop, I became more and more interested in motor vehicles.
In today's world, most young people get lost in their phones and movies, but I am not attracted by these, but by the beauty of the assembly and operation of a motorcycle, the arm oiled up to the shoulders, the sweating, but all this is just one thing, the real happiness is when the work has ended successfully and to see that it is indeed worth the 'suffering'.
Goals:
By using and expanding my knowledge, I will become an active member of the community and the profession. I can use the theoretical knowledge I acquired at the university in practice.