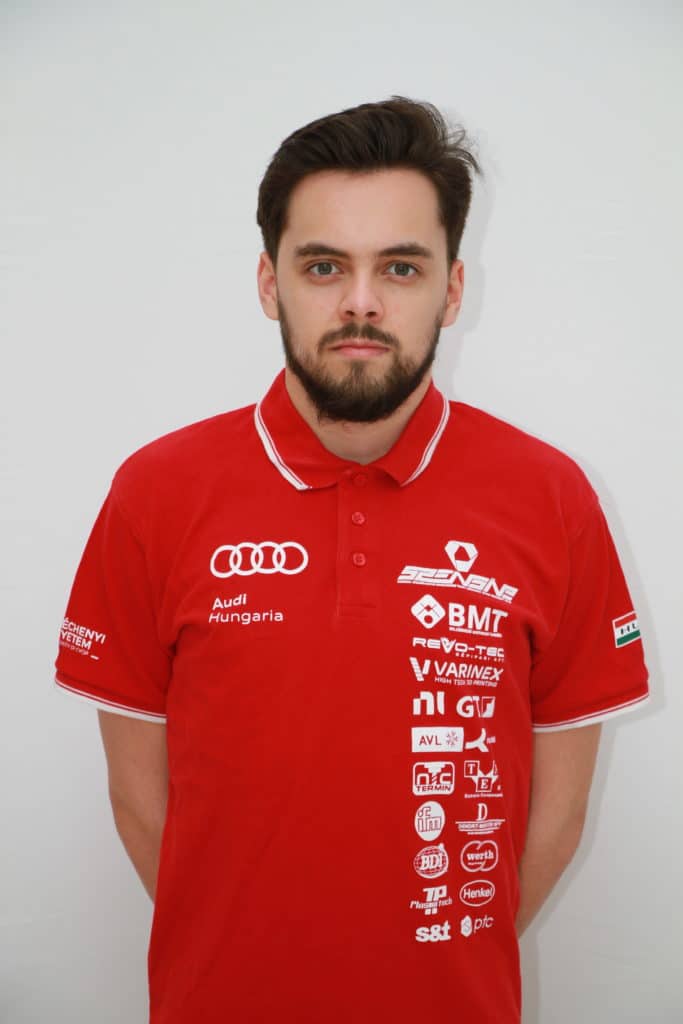 Joining time: 11.10.2021
Major: Engineering IT BSc
Department: Hybrid powertrain development
Introduction:
My name is Márk Kocsis and I currently work in the Hybrid Drivetrain Development department. I started at the university in September 2020, majoring in IT engineering. I joined the team as a second-year student in the fall of 2021. I wanted to expand my knowledge in other fields as well, and since I have been interested in cars and the world of motorsport for a long time, Szengin was the best choice for me.
Goals:
One of my goals is to learn to work in a team so that I can use this later and I want to be a useful member of the team during my university years.