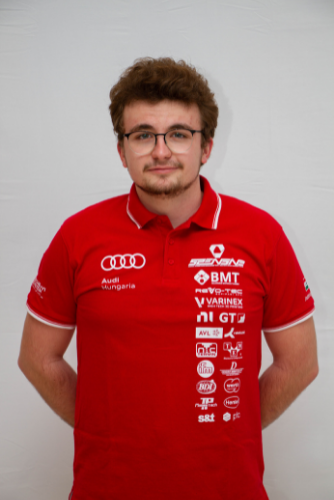 Joining time: 14.09.2020
Major: Vehicle Engineering BSc
Department: Thermodynamics
Introduction:
I am a third-year BSc student in Automotive Engineering, I applied to the Thermodynamics department in the fall of 2020. My main motivations were the passion for cars and motorsport, as well as the opportunity for professional development. One of my main tasks within the department is to design the engine's lubrication system.
Goals:
In the future, I would like to help and strengthen the team with my work, as well as increase my professional knowledge, which I can benefit from in my later career.