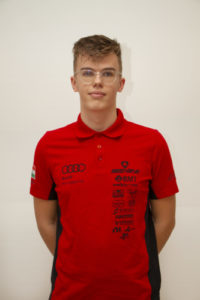 Joining time: 18.09.2022
Major: Vehicle Engineering BSc
Department: Testbench
Introduction:
During my first semester, I joined the testbench department of the team. My duties included inspecting the engine for safe operation, as well as recognizing and eliminating any abnormalities during the tests. In addition to these, I also assist in handling the ECU and calibrating the engine.
Goals:
First of all, as a useful team member, I would like to achieve the best possible results with my teammates, while gaining valuable theoretical and practical knowledge in engine development, which would also help to find a job in the world of motorsport.